Buy
The Companion of His Future Life from: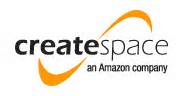 One of the great "what-ifs" among Pride & Prejudice aficionados is:
if Mr. Collins married Mary Bennet instead of Charlotte Lucas, how would that influence Mr. Darcy's dogged pursuit of the elusive Elizabeth?
In this breezy and hilarious re-telling of Jane Austin's classic novel, the author explores what would have changed -- and what would have not -- had two of literature's most self-righteous characters found their way together. Elizabeth Bennet goes to Kent with her sister Jane, and the fur flies! A wonderful, mad-cap romp!
What the Critics Are Saying about Jack Caldwell
"Caldwell writes in the spirit of Austen, with the same wit that cemented Austen's novels as literary classics."
"Achingly romantic and breathlessly paced, it ate me alive with alternating feelings of dread, mirth, tears, and joy…just what a great read is supposed to do."